Pre-Offer Inspections:

The internet has greatly expanded the ability to locate potential vessels but sometimes the prospective vessel is far away. This can presents several problems and can be very expensive and disappointing if it is found the vessel does not meet your expectations or was misrepresented. To help with this, we can perform a walk through of the vessel, inspect mutually agreed upon key items, take relevant photographs and discuss the findings by phone or e-mail. This abbreviated walk through inspection cannot replace a full survey, but it can provide additional information to assist you in deciding whether or not to travel to inspect the vessel in person or whether to make an offer and proceed with a survey.

Pre-Purchase Survey:

This is the most comprehensive type of inspection and normally involves conducting a sea trial and removing the vessel from the water. This type of inspection is strongly recommended when purchasing a used vessel; Whereas, an Acceptance Survey is recommended for new vessels.

The Pre-Purchase Survey consists of a close examination and evaluation of the entire vessel and its systems such as the electrical systems, mechanical systems, waste systems, fuel systems, water systems, navigation equipment, safety equipment, structural integrity, and cosmetic condition. The goal of this survey is to find any and all faults with the vessel and verify compliance with USCG requirements, ABYC recommendations, and NFPA recommendations as well as establish an opinion of fair market value. This information is then presented in a written report in order to provide you with as much information as possible so you can make an informed decision before completing the purchase.

Pre-Market (Owner's) Survey:

This is the same type of survey as a Pre -Purchase Survey except it is ordered by the owner of the vessel prior to placing the vessel on the market for sale. Its purpose is to locate deficiencies that a surveyor may find during a Pre-Purchase survey for a buyer and to aid in establishing a market price. It affords the seller the opportunity correct any deficiencies the vessel may have before they are discovered during a buyers survey and can often result in a higher selling price.

Insurance / Condition & Valuation Survey:

This type of survey is very similar in scope to a Pre-Purchase Survey and is commonly performed for and at the request of the vessel owner at the behest of an insurance underwriter. Typically, if you have recently purchased the vessel, the Pre-Purchase Survey will satisfy the insurance underwriter's requirements. However, insurance underwriters do sometimes require a periodic re-survey of the vessel for renewal of a policy, or if you change insurance companies, the new underwriter may require a current insurance survey.

In the past many insurance underwriters would accept an abbreviated less detailed survey report. Underwriters today, though, are much more demanding and often will no longer accept these abbreviated reports. As such, we do not offer this style of report nor do we offer "drive-by" or "rubber stamp" surveys. Our Insurance Surveys are very detailed inspections similar to that of a Pre-Purchase Survey, but less emphasis is placed on cosmetics. Instead, the primary focus are those items which could lead to the vessel sinking, cause a fire, endanger the crew and/or passengers, damage/injury to third parties or their property etc, and assessment of the vessel's fair market value and replacement cost.

An out of water inspection may or may not be a part of this survey. This is usually dictated by your insurance underwriter.

Damage Survey:

These surveys are completed to determine and describe the nature, extent and likely cause of damage to a yacht or other vessel. Damage surveys are often requested by insurance companies and/or vessel owners and are used to assist in the settlement of claims. Please keep in mind that our report will be unbiased.

Recommendation Compliance Survey:

This type of inspection is usually ordered by the vessel's insurance underwriter, the owner, or the purchaser to document the status of compliance with the recommendations of a previous survey.

New Build Periodic & Benchmark Surveys:

This type service is commonly requested by the lender or purchaser and its purpose is to gauge a project's schedule, to verify build integrity/standards compliance, and to verify the builder's completion of benchmarks for the release of funds to builder. Typically, this requires that the surveyor visit the builder on an agreed upon schedule to ensure systems are properly installed prior to covering, verify material quality, ensure the proper skill levels are employed as needed, and monitor to see that activity levels meet expectations.

Appraisal Survey:

This type of inspection is performed to gather enough information to determine the fair market value of the vessel. It is usually performed for estate settlements, donations, and legal matters. Market research is carried out, and the vessel is inspected to help ascertain its correct value. Factors such as the vessels age, condition, equipment and where the vessel is lying are considered.

Hull Osmosis Survey:

The purpose of this inspection is to ascertain the condition and moisture content of the underwater portions of a vessel's hull. The inspection can assist in determining the appropriate repair procedures or determining when to commence repairs.

Acceptance Survey:

This is a comprehensive inspection of a new vessel carried out on behalf of its eventual owner and usually involves a sea trial(s).

This type of inspection is particularly useful when the vessel is of custom or semi custom construction, but often, even modern production yachts are delivered with faults that may go undetected by the builder's quality control team. The acceptance survey insures the vessel is in accordance with its design specifications. Typically we find that builders are very happy to quickly correct issues raised during the inspection before they become an inconvenience to you (their valuable client).

Maintenance Survey:

This survey consists of a stem to stern examination of the vessel to identify areas that need attention and their priority. This type of inspection is normally ordered by an owner prior to the beginning of the boating season, after an extended lay-up period, or before a vessel is schedule for boatyard service.

End of Warranty Survey:

This survey is normally ordered by a vessel's owner just prior to the expiration of a new vessel's warranty period. The survey itself involves a critical examination of the vessel similar to that of a pre-purchase survey and may or may not involve hauling the vessel. After the inspection, the owner is furnished with a written report outlining and documenting the vessel's deficiencies and recommendations so they can be addressed before the all important warranty period ends.

Agent Services (Owner and/or Underwriter):

This type of inspection is usually ordered by the vessel's owner or underwriter for the purpose of documenting and verifying that that repairs or modifications to the vessel are completed as specified.

End of Charter Survey:

The purpose of this survey, is to provide the vessel's owner with a report on the condition of the vessel after a charter company has completed their work to remove the vessel from their fleet. The survey usually takes place in the same manner as a pre-purchase survey but after the last charter. After the inspection, a list of findings & recommendations are made. When the charter company reports that they have finished the repairs, the vessel is re-inspected to check that all of the work has been completed in a satisfactory manner.

Fluid Analysis:

We offer fluid analysis for engine oil, coolant, out drive, and gear case/transmission fluids. This valuable tool can assist in the evaluation of machinery by the detection of wear particles and other contaminants such as the presence of water, salts, antifreeze, etc.

Thermal Imaging, Thermography, Infrared (IR) Inspections

Our company provides stand alone thermal imaging services, but, unlike most companies, thermal imaging is included in Pre-Purchase Surveys (when conditions allow) at no additional charge. Furthermore, we conduct thermal imaging of composite vessels and electrical and rotating equipment using Infraspection Institute's Standards for Infrared Inspection of Recreational Yachts & Small Craft Constructed of Fiberglass Reinforced Plastic and Composite Materials and Infrared Inspection of Electrical Systems & Rotating Equipment.

What is it?

Thermal imaging (also referred to as IR, thermography, infrared imaging or thermal scanning) is a means by which humans can see the infrared portion of the light spectrum. Every object gives off some amount of thermal radiation so thermal imaging is ideal for observing temperature anomalies that are abnormal in machinery, electrical equipment, and even in solids such as wood, fiberglass, aluminum, and steel. Thermal imaging does not require light to see thermal radiation (like you would see in night vision cameras which require some amount of light) so thermal cameras can see in absolute darkness. Thermal imaging is used widely in aerospace, law enforcement, security, military, air and sea navigation, surveillance, firefighting, and medical sectors .

Benefits of Thermal Imaging:

There are numerous benefits to thermal imaging in many industries. In the marine industry there are many advantages to thermal imaging. Some of which are:

1. No contact is needed. Keeps the user out of danger and it is a form of non destructive testing.
2. It is two-dimensional. Thermographic temperatures can be measured at one point or a hundred or more points on a single thermographic image.
3. It is real time. Allows fast scanning and recording of stationary targets. Objects cannot escape their own radiation.
4. Thermal patterns can be seen. This helps significantly reduce the time and money spent on a technician or mechanic that would have to spend hours to disassemble and troubleshoot a component or go through miles of wiring on a boat or yacht to find the problem. The thermographic image can find the temperature anomaly quickly.
5. It enhances the marine survey report. Our company provides this service at no additional cost for Pre-Purchase surveys when circumstances allow. Thermal imaging on components such as engines, transmissions, tanks, electrical systems, electrical devices, hulls and decks can determine if malfunctioning components, leaks, or delamination may exist within the vessel prior to the purchase.

What or Where is Infrared Imaging Commonly Used?

1. Hull and Deck: Infrared (IR) Imaging can indicate anomalies consistent to water intrusion, voids and delamination within the fiberglass laminate or coring materials.

2. Carbon Fiber, Kevlar Composite: IR imaging is often used on exotic composite vessels due to conductive materials which render moisture meters ineffective. IR imaging can accurately pinpoint laminate deficiencies and moisture ingress points.

3. Engine and Generator: IR imaging can also be applied to motors as they are run during sea-trials. Excessive hot spots in the engine blocks, injector lines, exhaust leaks and cooling systems often reveal internal engine problems that could cause future failures.

4. Electrical Systems: Detect hot areas indicate faulty electrical connections, poor breakers and faults in wiring that could overheat and catch fire.

What It Means To You

Contrary to what some may believe, thermal imaging is not a magic bullet nor has it made the traditional marine surveying techniques obsolete. With that said though, it is a wonderful diagnostic tool and provides the trained surveyor with another set eyes through which to view the vessel and its systems from a different perspective. In many cases, this allows the surveyor to detect anomalies and potential problems that could not have been discovered using traditional noninvasive/nondestructive techniques.

Copyright All Rights Reserved Taylor Marine Surveying & Consulting, LLC
Some of Our Services: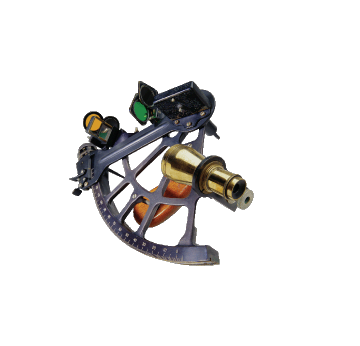 1. Pre-Offer Inspections
2. Pre-Purchase Surveys
3. Pre-Market (Owner's) Surveys
4. Insurance Surveys
5. Damage Surveys
6. Recommendation Compliance Survey
7. New Build Periodic & Benchmark Surveys
8. Appraisal Survey
9. Hull Osmosis Survey
10. Acceptance Survey
11. Maintenance Survey
12. End of Warranty Survey
13. Agent Services (Owner and/or Underwriter)
14. End of Charter Survey
15. Dye Penetration Testing of Sailing Vessel
Standing Rigging
15. Fluid Analysis:
16. Outboard Engine Compression Testing
17. Thermal Imaging
18. Stability Testing
19. Ultrasound Thickness Testing
20. Ultrasound Testing
21. Trip & Tow
22. Sub Chapter T & K
23. Commercial Fishing Vessels
24. On-Off Hire
25. ISM Code Internal Auditing
26. Crew Boats
27. USCG Certification Consulting
28. Cargo
29. Expert Witness
All of our surveys are conducted in accordance with the general practice guidelines established by the Society of Accredited Marine Surveyors (SAMS). The applicable Code of Federal Regulations (CFR), the voluntary recommendations of the American Boat & Yacht Council (ABYC), the voluntary recommendations of the National Fire Protection Association (NFPA), USCG requirements, and accepted good marine practices are used at standards.

We are listed on the Boat US approved surveyor list and our Pre-Purchase Surveys & Insurance Surveys are accepted by all lenders and insurers.

List of Services: A brief explaination is provided below the list for categories were often receive questions about.
Call 888-454-0017